What is EDGE?
EDGE - Excellence in Design for Greater Efficiencies - is an online platform, a green building standard and a certification system for nearly 140 countries across the globe.
Created by the International Finance Corporation (IFC), a member of the World Bank Group, the EDGE application helps to determine the most cost-effective options for designing green buildings within a local context and is the only tool in the market which shows the payback period green measures achieve through utility bill savings.
The EDGE software is free while certification is offered at a modest cost. The EDGE certificate can be used to promote the project with the EDGE and World Bank Group brand and develop a value proposition for customers.
Anthesis are the UK's first and only qualified EDGE experts, meaning we can fully support clients both pre- and post-construction.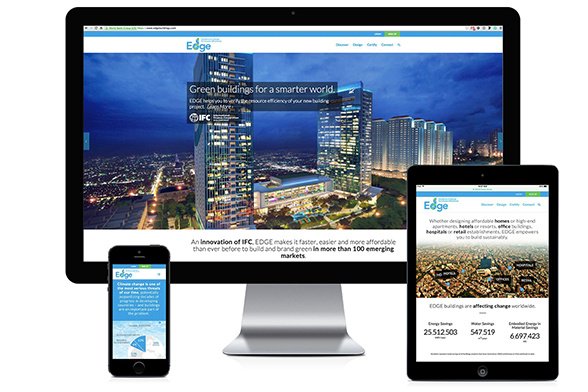 Why choose EDGE to design and build green?
EDGE reduces investor risk, attracts customers and makes a CSR statement of corporate excellence and environmental responsibility - the underlying ethos is that everyone wins by building green.
The EDGE software allows you to determine the most cost-effective options for your building's resource efficient design and has already led to 1.7 million m2 of floor space being certified as green across the world. The intelligent software can be utilized on any building type, including:
Hotels
Warehouses
Homes
Offices

Hospitals
Retail
Light industry
Specifically designed for emerging markets, the accessibility of EDGE brings together designers, developers, financiers and those who live and work in green buildings.
EDGE aims to steer construction in rapidly urbanizing economies onto a more low-carbon pathway, creating markets that are competitive, sustainable, inclusive and resilient.